Disaster Risk Reduction (DRR).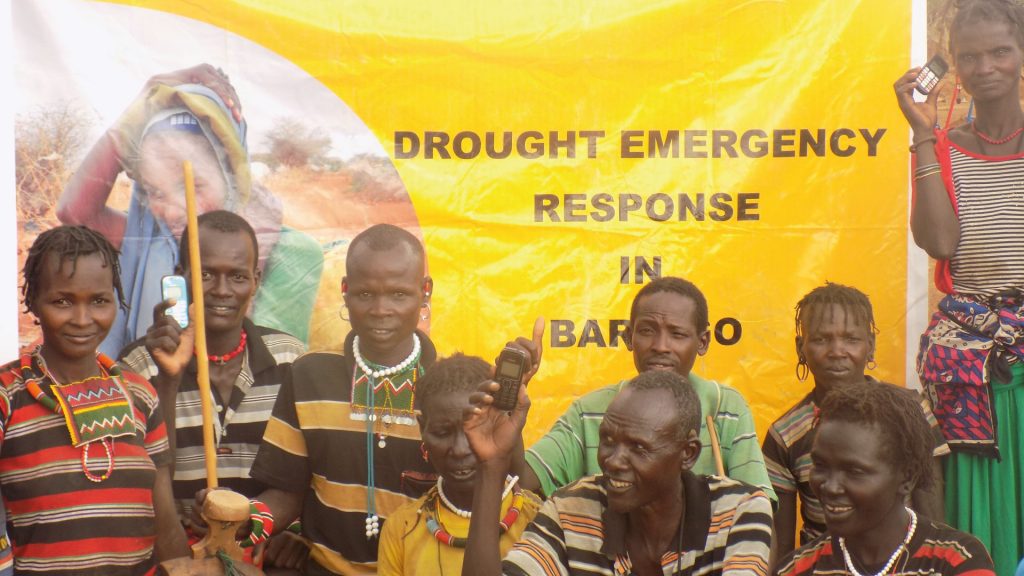 FSK is currently working in various counties, i.e. Baringo, Laikipia, Narok, and the greater Nakuru, where we have been at the forefront of building and strengthening the resilience of vulnerable communities to respond to and mitigate natural disasters by applying the Community-Based Disaster Risk Management (CBDRM) approach to implement projects where we do not just provide participatory humanitarian aid to the communities to ensure that the lives, dignity and well-being of the affected communities are protected but also build capacity of the communities through sustainable Disaster Risk Reduction (DRR) projects communities' capacity to effectively respond to other disasters.
This includes, but is not limited to, disaster preparedness and early warning systems training, community sensitization and training to increase awareness of climate change risk & vulnerabilities, efficient water resources management training, focus group discussions, relevant & efficient farming systems training (including on dry land and conservation agriculture), as well as knowledge transfer to FSK and beneficiary communities and implementing partners on lessons learned.
FSK works with various partners, including the national and county governments and other humanitarian organizations, to respond to emergency disasters where we take emergency measures such as community-identified cash-for-work (CFW) projects targeting both conditional and unconditional beneficiaries to help the communities in early recovery, and water trucking using browsers to drought-stricken communities.
These projects have served to save lives in various emergencies which would otherwise have been lost, as attested by one beneficiary, Faith Kapkomor, who said of the drought emergency project intervention in Mondi, East Pokot in June – July 2017,
"Huu mradi umeokoa maisha ya watu wetu kwa sababu watu walikuwa washaanza kufa njaa. Tulikuwa tunakula matunda ya msituni kwa sababu hatukuwa na chakula na mifugo walikufa…ng'ombe karibu mia moja na mbuzi zaidi ya hamsini kwa familia yetu. Hiyo matunda ndiyo pia tulikuwa tunachemsha alafu tunapatia watoto kula kwa sababu hali ilikuwa mbaya sana" 
This project has saved the lives of our people because people had already started dying of hunger. We were eating wild fruits because we did not have food and our livestock died…about 100 cows and more than 50 goats, just in our family. That is also what we were boiling then feeding to our children because our situation was desperate
FSK has supported over 5,000 families while responding to emergencies through cash for work, water trucking and provision of water storage facilities to drought-stricken families in Baringo, and rehabilitation of clash Victims in Molo.
+254 724 226 424 / 020 357 3129